Loved by awesome
developers
I tried your extension after seeing this post and it's a great tool so I'll give you a 5 star rating on VS Code marketplace! I hope you a successful continuation for this clever and useful project.
Vincent Amstoutz
This is actually insanely cool.
Empole
Damn, this'll be a godsend for all those Docker commands.
xeonm
This is super exciting! I often find myself wishing that I could use Jupyter Notebooks in other contexts... RUNME is an ideal solution here, and brings us back towards literate computing for broader devops.
Mike Lockhart
How Runme works
Everything a markdown file can do and way more.
No changes
required.
Click to run commands
Click to copy commands
Rich notebook interactivity
Stateful environment variables
Baseline shell compatibility
Cloud native notebooks
Meet

Marquee
The open source homescreen for VS Code.
Blog
Thoughts and coding resources for
builders.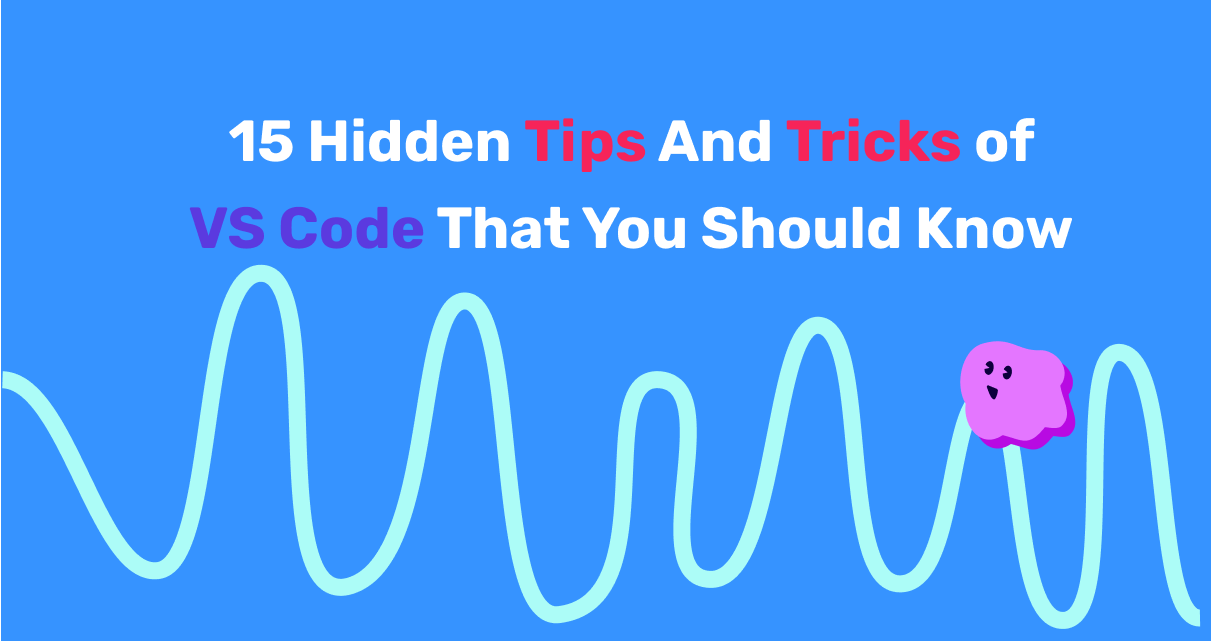 15 Hidden Tips And Tricks of VS Code That You Should Know
March 7, 2023
In this blog post, we'll explore 15 hidden tips and tricks of VS Code that you might not know about. Check them out!

Lizz Parody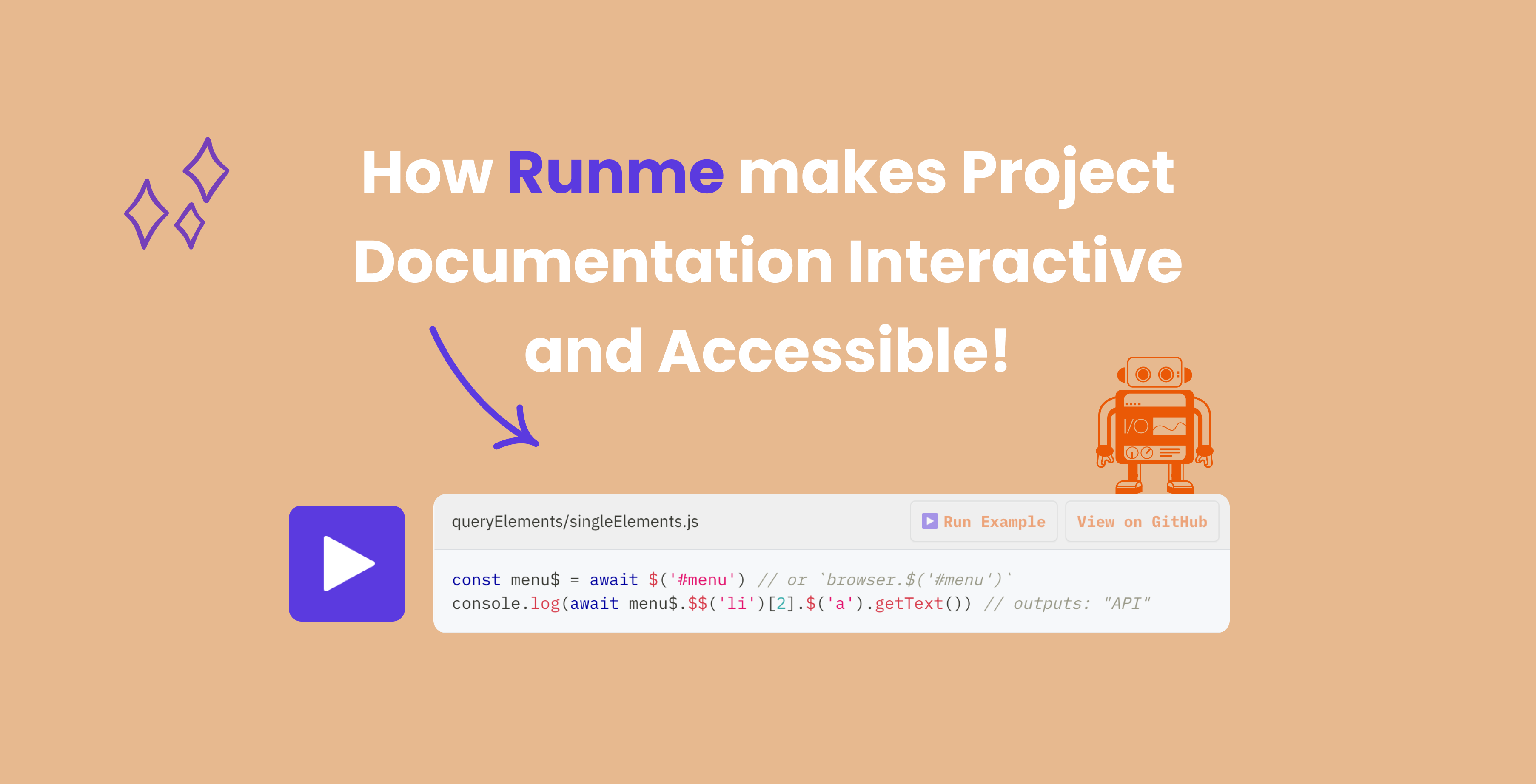 How Runme Makes Project Documentation Interactive and Accessible
March 2, 2023
The Stateful team has collaborated with the WebdriverIO project to help improve their documentation by making the examples more interactive and accessible using Runme.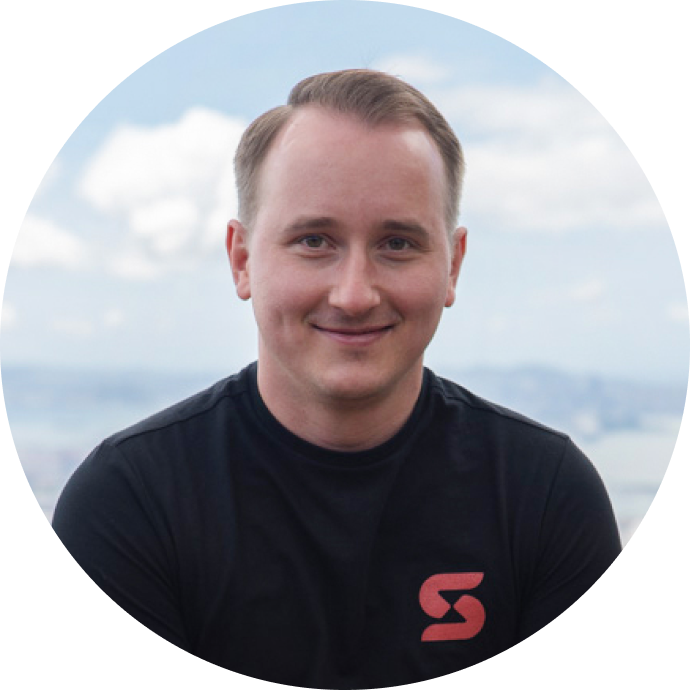 Christian Bromann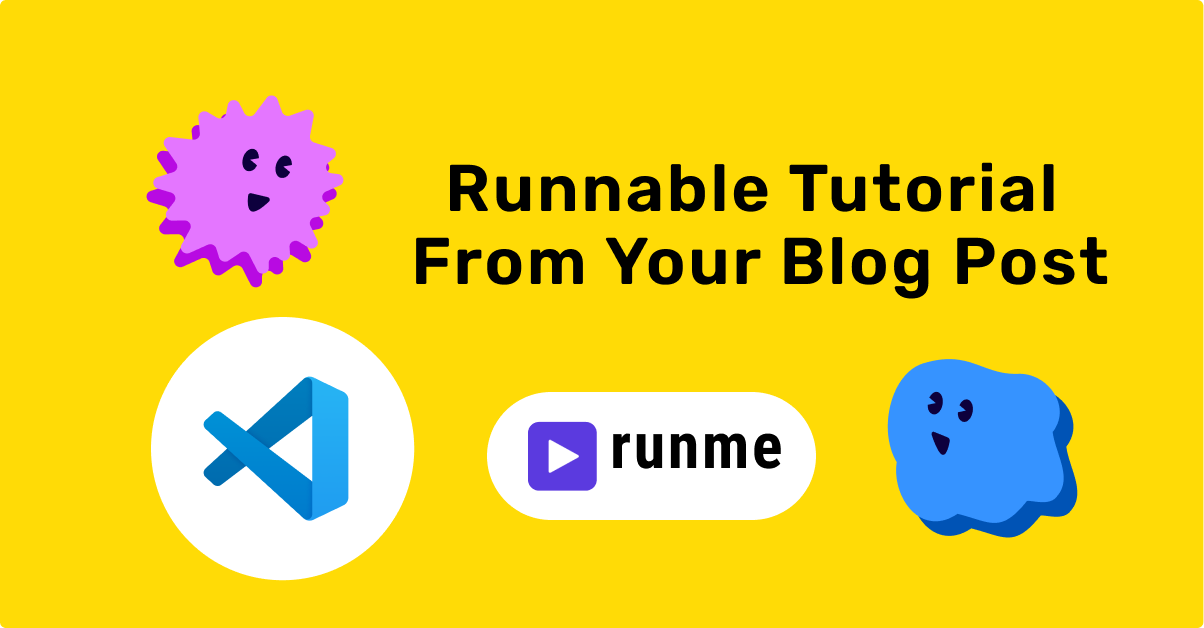 Runnable Tutorial Straight From Your Blog Post
February 15, 2023
As a developer, you may often find yourself writing and reading technical blog posts, GitHub project READMEs, Stack Overflow answers and Developer documentation. Have you ever wished you could click a link on any of them to launch and run the commands in VS Code? Check this out!

Lizz Parody
Open source projects
Get involved and help us evolve the developer experience.
273Stars
655Commits
37k+Installs